Hotel and Hospitality Range Selector
A range of made-to-order doorsets for hotels and hospitality
Our step-by-step guide to specifying doorsets and ironmongery will help guide you through the specification process.
Once you are happy with your selections, please e-mail your requirements to sales@ahmarra.co.uk for a full quotation or contact our experienced sales team on 02392 389 076 who will be able to discuss your project requirements and offer further advice.
Experienced Specification Team We work closely with architects to help you achieve the correct specification for your project.
1 :

Doorsets

Select the most appropriate door type for each structural opening. Ahmarra can also accommodate if a custom configuration is necessary.
2 :

Screens

Screens and fanlights provide transfer of natural light in internal spaces.
Side Screen (SS01)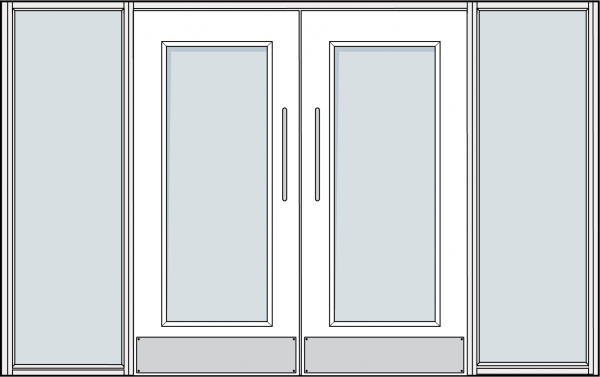 Technical Details
| | |
| --- | --- |
| Maximum screen width | 900mm |
| Safety Rating | Class B |
Side screen & Fan light (SSFL01)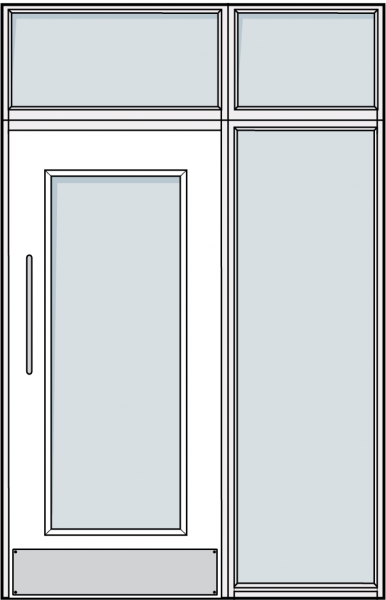 Technical Details
| | |
| --- | --- |
| Max screen width | 900mm |
| Safety rating | C (fanlight) & B (side screen) |
3 :

Frames & Architraves

Standard frame and architrave details to suit most common wall types.
Standard
| | |
| --- | --- |
| Standard architrave | 44 x 18 mm x 3mm radiused edges |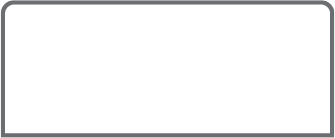 Extended
Flush detail
| | |
| --- | --- |
| Flush frame | 10mm x 10mm shadow gaps |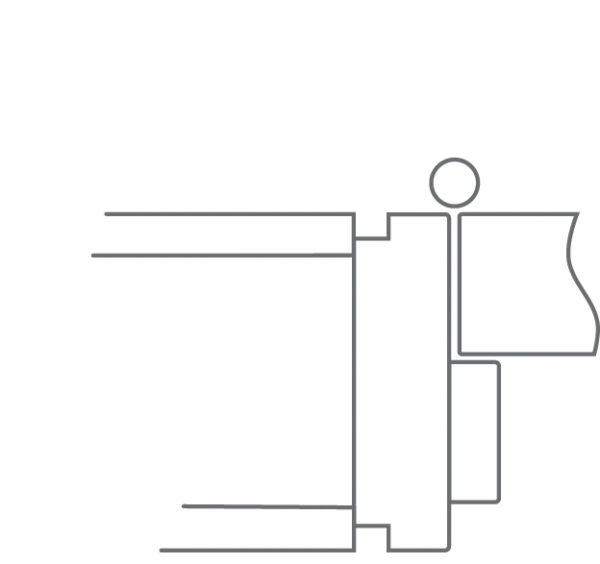 Lining with planted door stops (LNG)
Our most popular frame type, suitable for most projects.
| | |
| --- | --- |
| Min. Wall Depth | 90mm |
| Max. Wall Depth | 156 mm (FD60) |
| Fire Rating | NFR, FD30, FD60 |

Split lining (SFR)
Most suitable for accommodatingg varying wall depths
| | |
| --- | --- |
| Min. Wall Depth | 156 mm |
| Max. Wall Depth | 350 mm |
| Fire Rating | NFR, FD30, FD60 |

Lining with Extension & Planted Stops (LLE)
Suitable for refurbishment projects
| | |
| --- | --- |
| Min. Wall Depth | 125 mm |
| Fire rating | NFR, FD30, FD60 |

Double Swing (DBS)
Double swing frame mainly intended for emergency release situations such as disabled bathrooms.
| | |
| --- | --- |
| Min, Wall Depth | 90mm |
| Max. Wall Depth | 200mm |
| Fire Rating | NFR, FD30, FD60 |

Bi-Fold (BIF)
Bi-folding frame style featuring a custom track in the head of the frame. Intended for corridors with restricted width.
| | |
| --- | --- |
| Min. Wall Depth | 90mm |
| Max. Wall Depth | 200mm |
| Fire Rating | NFR |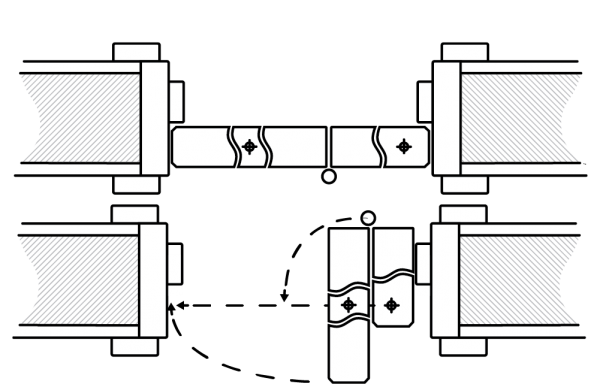 Interconnecting
Pair of back to back doors connecting two guest rooms.
This is our standard interconnecting offering, we understand that hotels have their own specific requirements and we will work with you to accommodate this.
| | |
| --- | --- |
| Fire Rating | NFR, FD30, FD60 |

4 :

Vision Panel Styling

According to BS 8300:2009 Minimum zone of visibility should be between 500 mm and 1500 mm above floor level, with maximum interruption of 350 mm vertically within the zone. (This area is shown within the dashed line). Vision panels allow persons to view what is on the other side of the door and are an important safety feature, vital in preventing injury resulting from collision with opening doors.

5 :

Facings & Finishes
WOOD VENEER
Real wood veneers offer sustainability, durability, and a natural aesthetic.
Natural aesthetic
Range of colours & grains
FSC® certified
Available with 'Hygienilac' lacquer
Crown or quarter cut
Benefits
Due to the nature of wood, photography may vary and be inaccurate in depicting the uniqueness of veneer and stained veneer. We are happy to provide our customers with samples of our veneers and stained veneers.
SAMPLE SERVICE
We are constantly developing new stains and can only represent a small sample of our capabilities in this brochure. We can also offer pre-dyed veneer. If you require more information contact our sales team who will be able to talk you through additional options.
MATCHING SERVICE
We appreciate that you may have a specific veneer or stained veneer in mind for your doors, perhaps on a piece of furniture. If you can supply us with a sample we may be able to match it for you. We have successfully done this on many occasions, ensuring our customers achieve the finish they desire.
Veneers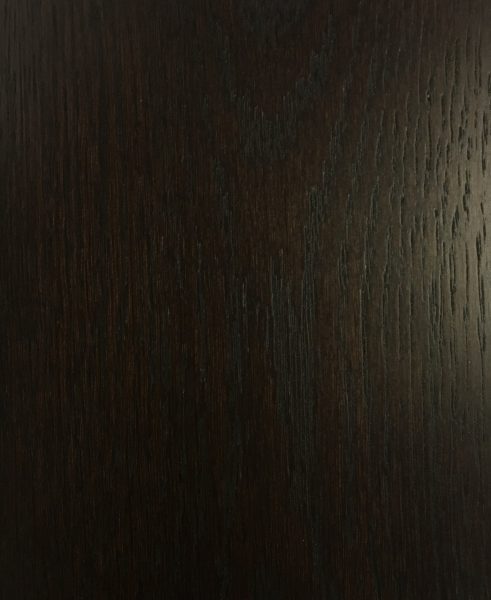 Woodrow Oak
Crown Cut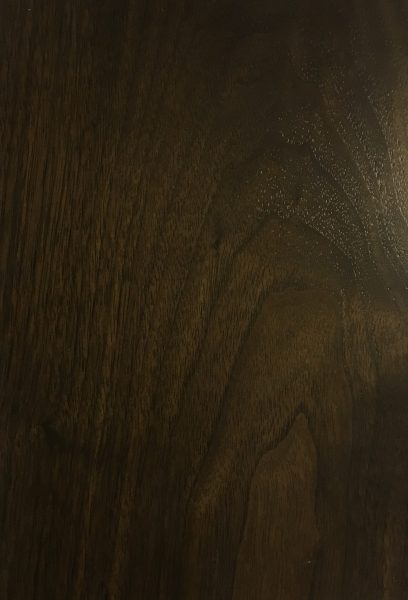 Dark Walnut
Crown Cut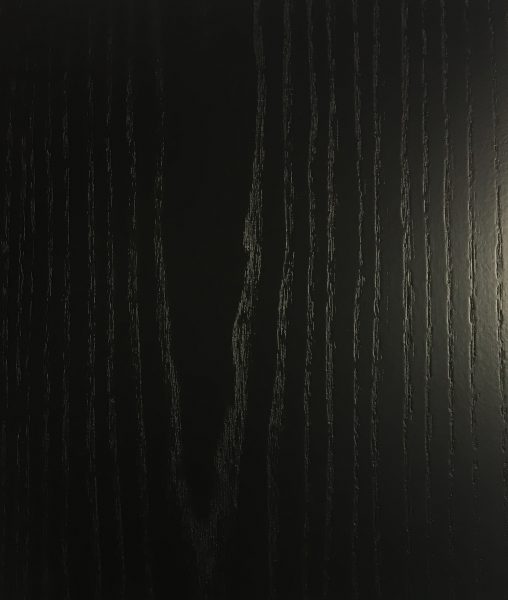 Ebony Ash
Crown Cut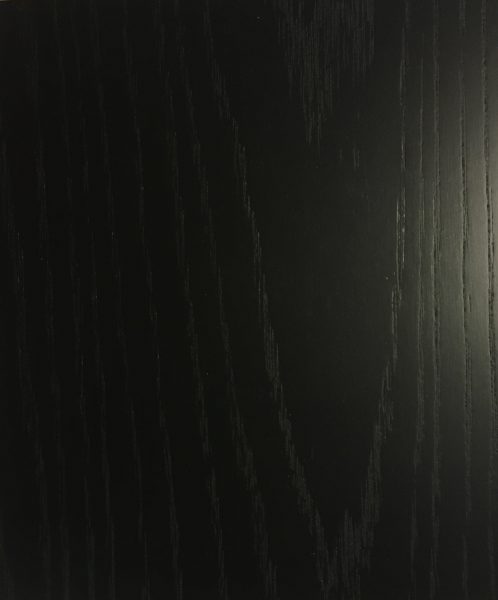 Ebony Oak
Crown Cut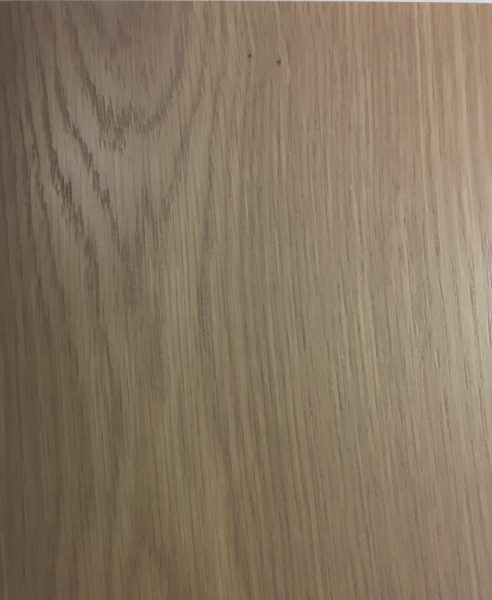 Creme
Crown Cut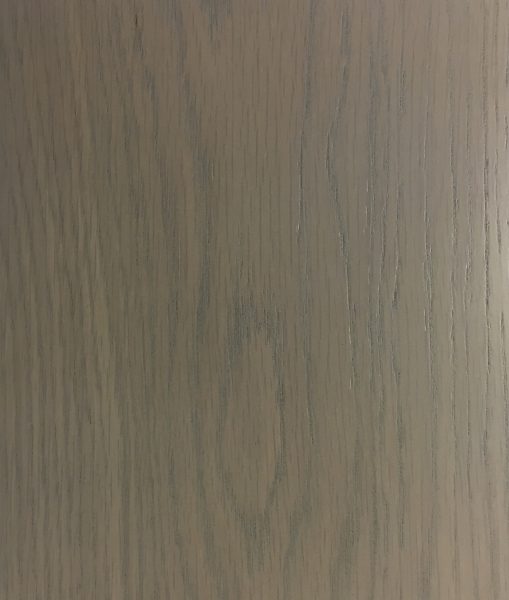 Linen
Crown Cut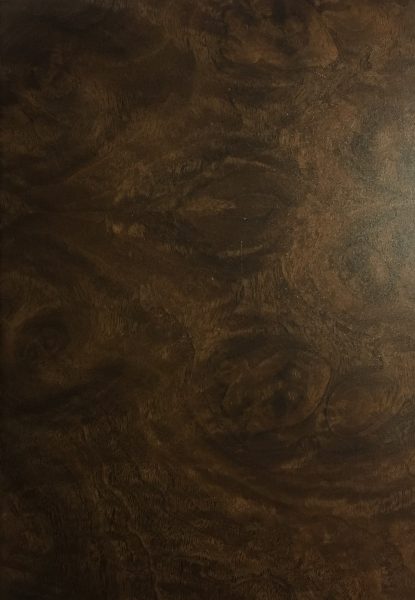 Walnut Burr
Special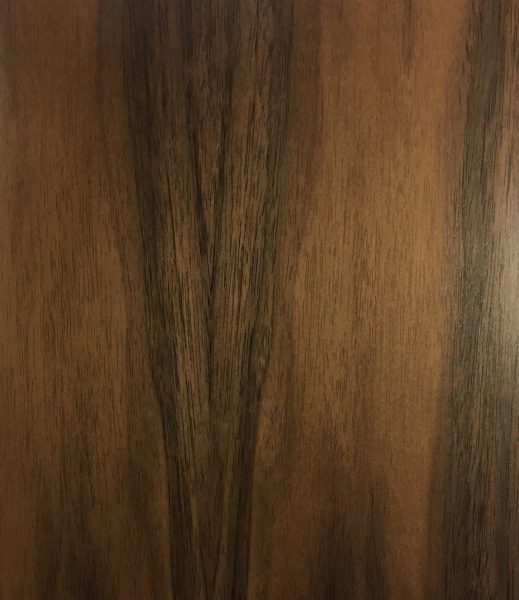 A.B Walnut
Crown Cut
6 :

Lock Types
Deadlock
Single cylinder bolt operated by keys and/ or thumb turns.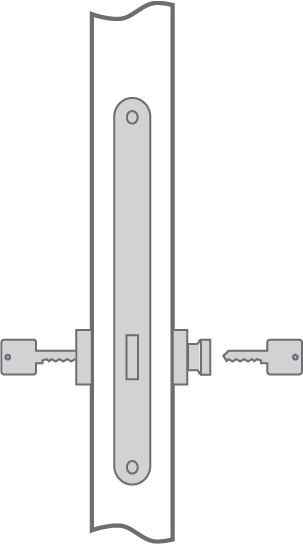 Sashlock
Lever handles operating a latch bolt, keys and or thumb turns operate a deadbolt.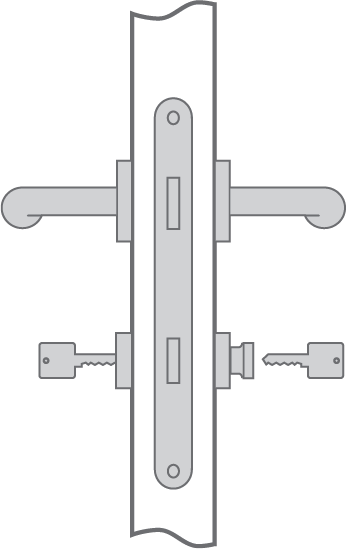 Escape Lock
Allows for a egress in a single operation in case of an emergency, even when the door is locked.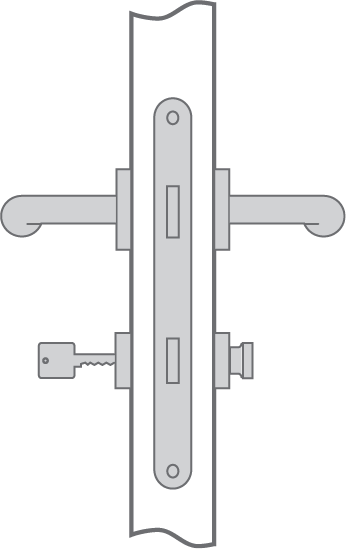 Nightlatch
Latch bolt will automatically lock when the door closes.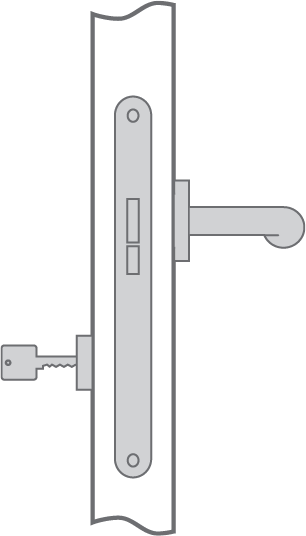 Bathroom lock Types
Lever handles operate a latch bolt, thumb turn on bathroom side operates a deadbolt with an occupancy indicator on the external side.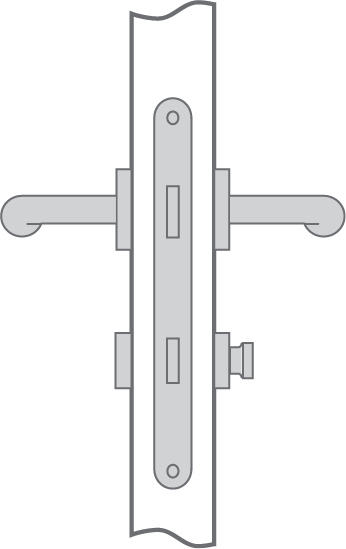 Fire protection
For all fire rated doors, lock-cases and keeps will be clad in fire retardant intumescent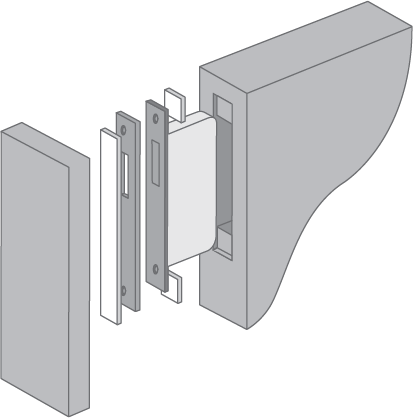 Cylinders
Lock cylinders are delivered individually engraved to ensure they all find their intended door.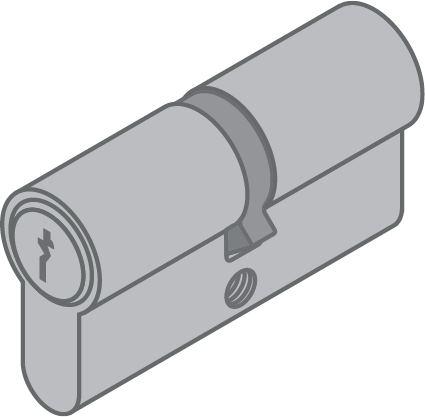 Hotel and Hospitality Range Gallery